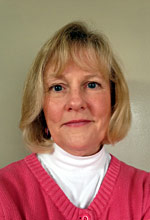 Dayna Larson-Hurst
Salt Lake City, Utah
dayna@daynahurst.com

Recognizing the gifts what we all bring to this life has been my passion.
Throughout my career as a healthcare executive and consultant my focus has been to help individuals and organizations discover their unique gifts to be used for greater good. Most recently my work has been with religious communities who are focused on conscious aging for both the members and the organization. Being conscious means we need to understand who we are and what we have learned, so that we can pass it on to others.
How often have you attended a funeral or read an obituary and realized how little you know of that person? Wouldn't it have been wonderful to be able to know that information earlier? Would you have understood that person differently? Would you have asked questions and learned more? Legacy work helps us to recognize the value and purpose of our time on this earth so that we can share that with others.
I would love to have the opportunity to work with you or your organization to help you become conscious of the value that you bring, so that you can then offer that understanding to others.