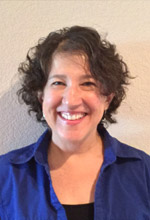 Carla Vogel
Denver and Colorado Springs, Colorado
Carlavogel18@gmail.com
Link to Carla's web site
As a storyteller, writer, educator, and community artist my work is deeply rooted in the transformative power of story. Inspired by my Eastern European Jewish roots I write and perform both original and traditional Jewish and multicultural stories.
I am studying for a Masters of Divinity degree at Iliff School of Theology in Denver, Colorado. I worked in hospice as a legacy facilitator for five years working with individuals and families to write their legacy letters.
I was the storyteller-in-residence with Kairos Alive!, a program that nurtures intergenerational connections and affirms the role of elders as bearers of culture using the arts to transmit their life experiences. With Young Audiences and East Side Arts Council I work as a professional teaching artist empowering young people in the Somali, Hmong, Hispanic, Jewish, and African-American communities to respect their unique cultures and find their creative voices.
I am honored to be bringing legacy to women. I facilitate legacy workshops and intergenerational programs, and work one-on-one with individuals to write their own spiritual-ethical wills.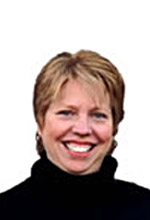 Marnie Williams
Boulder, CO (Denver Area)
marnieawilliams1@gmail.com
Marnie, a creative entrepreneur, facilitates, coaches, and trains professionals nationally. Her philosophy is that personal and spiritual development is intregal in professional development. Marnie is excited to bring her legacy experience into the corporate and non-profit worlds.
Marnie is committed to bringing the legacy perspective to women of all ages, diverse backgrounds, and all walks of life. She brings humor, joy, wisdom, insight, compassion, and authenticity to all her work. She has a degree in Theatre, is a certified Trigger Point Myotherapist, and an ordained minister in the New Order of Glastonbury.