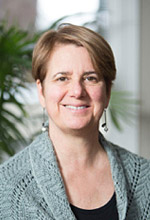 Julie Gardner
Seattle, Washington
julieraegardner@gmail.com
Julie's website
Julie believes our lives, our stories, are sacred and meant to be shared.
As an educator, counselor, writer, Amherst Writers and Artists writing group leader, wife and mother of three adult children, Julie says, "Everything in my life has prepared me for legacy work. When my husband was diagnosed with cancer at age 56, the writing and sharing of our personal and shared legacy was life-giving."
Julie works with individuals, families, small and large groups of all ages leading them into the meaningful work of preserving and communicating what matters most in their lives. She is compassionate, thought provoking, playful, but most importantly: she creates a warm and safe place for people to explore whatever they need to.
Most legacy work is achieved through writing. Julie gently eases people into the process. If needed, Julie transcribes oral stories and supports other creative ways for people to make lasting legacy gifts. She designs the legacy work to meet individual, family, or group needs.
"I have a passion to work with seniors and persons with serious and terminal illnesses. Legacy writings and other legacy works are gifts we can give to others, and gifts for ourselves."