Legacy Facilitators In Ohio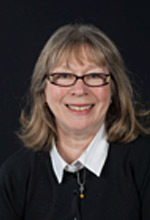 Ann Haas
Akron, Ohio
My interest in legacy writing evolved out of my clinical work as a hospital social worker and administrator. I assisted many patients and families during my forty two year social work career in documenting their wishes and listening to their unique life stories. I was witness to many heartrending stories, especially when patients were faced with end of life decisions and experienced an urgency to leave behind a legacy document as an adjunct to their legal health care documents for their loved ones. It was my honor to listen to their stories and help them create their legacy letters and ethical wills. Pursuing the certification as a legacy facilitator helps me to continue this sacred work and to embrace my personal legacy writing as well.
My hopes and blessings for my community are to offer legacy writing services to local health care and hospice organizations, at educational forums sponsored through our public library system, and to any individuals or groups with an interest in legacy documents.
Please allow me the honor to assist you with these important conversations and documents.
Become a Certified
Legacy Facilitator
After a number of years, Rachael renewed her commitment in 2015 to train and certify legacy facilitators. Training to increase the guild of North American Certified Facilitators occurs twice yearly, spring and fall, via interactive webinar. For more information and an application, contact LifeLegacies1@gmail.com
You may join a multitude of people using all published legacy materials (including information on this website) to share the purpose and practice of legacy writing with others without certification training.
Refer to the index in Your Legacy Matters, Women's Lives, Women's Legacies and The Legacy Workbook for the Busy Woman to find writing ideas, reflections, and writing exercises for the populations you choose to serve.
Rachael consults with legacy facilitators worldwide to mentor and support their work with people with diverse needs and interests. Contact her for more information and to schedule appointments: LifeLegacies1@gmail.com
Tips and Tools E-Letter
Subscribe to this FREE monthly resource: practical tips and inspiring reflections to communicate your legacy.
"What a lovely Tips & Tools. Thanks for the words
I needed to hear."
- Reader From San Diego
"this is just lovely....just lovely - using it in my writing group for people with cancer this am.
Many thanks."
- Reader From Boston