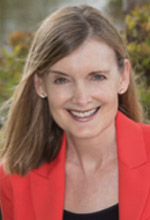 Carol Corley, MBA, ACC
St. Louis, Missouri
carol@corleycoaching.com
When I early retired from a 30-year corporate career, I realized I might have 30 or 40 years more to serve in some way. My passion, gifts and experience have always centered on helping people grow. That made coaching a natural next calling. As an ICF-certified life and wellness coach, I help women in their prime to answer the questions that matter most to them—and to live into the answers. Many of these questions relate to legacy.
What is your purpose in this life stage, and how will you embrace it? How can you model aging vibrantly in body, mind and spirit? How has God worked in your life; what God stories do you have to share? What wisdom have you gained, and what remains to be redeemed?
It's been said that our lives are a brief moment in history lodged between two eternities. How will you use your moment? What can you do today that will bless coming generations? What torches can you bear and what legacy can you leave that will last forever?
It would be my joy to help you find and live your answers.