Connie Delgado
Minneapolis – Wayzata, Minnesota
connied1944@gmail.com
Moving toward retirement, my interest in my legacy and story have moved front and center. Reflecting on my journey, my many exciting adventures and hard lessons have brought me to today. Writing about the values, revelations, and transformations that shifted and formed me is a gift to myself and my family.
Training as a Certified Legacy facilitator has confirmed the value of Legacy Writing, my personal commitment to writing my own, and facilitating opportunities for others to accept the invitation to write their unique, sacred life legacy reflections. The legacy perspective provides the context and the vehicle to express these precious gifts which are too often lost.
I am excited and grateful to be part of this spiritual practice, this sacred life work, and to support others to generously leave this personal gift of meaning and memory of their lives for those they love.
My life-long passion is supporting women in their self-care through intentional travel. I plan and guide creative travel that offers space for transformation and supports women to see that self-care is part of their spiritual practice. I will host Legacy Retreats and look forward to providing sacred opportunities for interested seniors in a myriad of travel settings.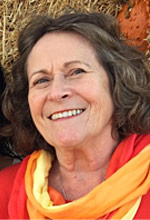 Barbara S. Fermon
Minneapolis, Minnesota
bsfermon@gmail.com
I hold sacred my ancestry and my children and grandchildren who are the world of the future. Life-Legacy Writing has given me clarity in sharing my values, treasured memories and experiences with my children and children's children. Legacy writing is a gift from the past, in the present, for the future.
As a certified Life-Legacy facilitator, I hope to help others to open to the clarity and vision of their gifts, their values and learnings for themselves in the present and for their loved ones for the future.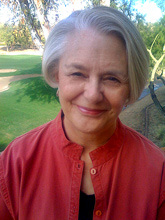 Cammy Iverson
Minneapolis, Minnesota
cammyiverson@gmail.com
I believe that each woman has an extraordinary story to tell; it is my hope and mission to provide for women to come together to write, explore, and unearth their own stories, in their own words, for their own benefit and for future generations.
My great-great grandmother became a physician in 1883 at the age of 42. She served as inspiration to the women in our family for generations. We have discovered, through her legacy, that the impossible just may be possible.
Originally trained as an RN, I earned a B.A. in Spirituality and Holistic Studies at Vermont College in 2003. My focus was generativity and women's spirituality at midlife. I directed Women's Ministries at Glenkirk Presbyterian Church in California and have led women's legacy groups at First Congregational Church, Sheboygan, Wisconsin.
Just as my great-great grandmother's legacy inspired women in our family, your unique story can leave a lasting legacy for generations to come. It deserves to be told.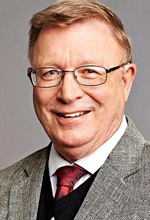 Bill Marsella
Minneapolis/St. Paul, Minnesota
marsellab@ccf-mn.org
It is my life's purpose to bring out the best in people, so they can achieve their full human potential, and I've lived this purpose in two careers. As an Army Mental Health Officer, I counseled and taught soldiers to cope with the stress of service both on and off the battlefield. And, as a professional philanthropic advisor for nearly 40 years, I've helped people give money to the charitable organizations and causes they hold most dear. I've incorporated the writing of ethical wills and legacy letters into my recent work, discussing it in one-on-one conversations and presenting it to larger audiences. Most importantly, I've personally experienced the joy of writing my own ethical will and legacy letters to those I love in my roles as a son, husband, father and grandfather. I sincerely hope to bring the gift of legacy writing to my community for the rest of my life.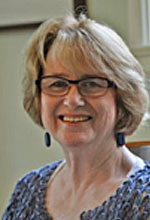 Karen West
Saint Paul, Minnesota
Karenw0214@gmail.com
In his book From Age-ing to Sage-ing, Rabbi Zalman Schachter-Shalomi proposed a "new model of late-life development called sage-ing, a process that enables older people to become spiritually radiant, physically vital, and socially responsible 'elders of the tribe.'" Sage-ing International (sage-ing.org) is now doing this work internationally. In the second half of our lives, we can choose to live more consciously and intentionally. And if we choose this path, life review becomes very important. As we look back over our lives with fresh eyes, we will become more aware of how we came to be the person we are. Legacy writing gives us a way to share these insights with the people we care about.
As a Certified Sage-ing Leader (see www.saging.org), I approach legacy writing within this larger context. As you begin writing legacy letters, you will begin to see the world through a legacy lens, and you will be amazed to see how much this process deepens your relationships. It is truly a transformative experience. After you've written one legacy letter, you will find all kinds of occasions when you'll want to write another.
Please contact me if you're interested in getting involved in this life-changing work.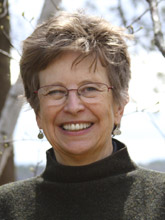 Judy Young
Minneapolis, Minnesota
griefguru@hotmail.com
I came to legacy writing from an interest in ethical wills. Recently retired from a hospice career, my special interest is in grief counseling. In my experience, family members often express regrets that they never asked their loved ones questions about life history. They are not sure what shaped their loved one's values and beliefs or the meaning given to adverse or exceptional life events.
Legacy writing is a way to mine our memories for those people, places and events that shaped us. Once encouraged to write stories and their meaning, legacy letters are a natural gift we give the next generation.
I have special interest in facilitating women on retreat and seniors to write letters now – not just one final all-encompassing document. I also enjoy working with parents on Love Letters to our Kids – letters of affirmation for who they are in the present.
Let me help you explore this easy way to remember and to share the wisdom you have garnered as you live your life. Everyone has stories; everyone has made meaning of what happened; everyone has inherited legacy, and everyone can share legacy.
Become a Certified
Legacy Facilitator
After a number of years, Rachael renewed her commitment in 2015 to train and certify legacy facilitators. Training to increase the guild of North American Certified Facilitators occurs twice yearly, spring and fall, via interactive webinar. For more information and an application, contact LifeLegacies1@gmail.com
You may join a multitude of people using all published legacy materials (including information on this website) to share the purpose and practice of legacy writing with others without certification training.
Refer to the index in Your Legacy Matters, Women's Lives, Women's Legacies and The Legacy Workbook for the Busy Woman to find writing ideas, reflections, and writing exercises for the populations you choose to serve.
Rachael consults with legacy facilitators worldwide to mentor and support their work with people with diverse needs and interests. Contact her for more information and to schedule appointments: LifeLegacies1@gmail.com
Tips and Tools E-Letter
Subscribe to this FREE monthly resource: practical tips and inspiring reflections to communicate your legacy.
"What a lovely Tips & Tools. Thanks for the words
I needed to hear."
- Reader From San Diego
"this is just lovely....just lovely - using it in my writing group for people with cancer this am.
Many thanks."
- Reader From Boston