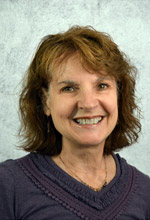 Susanna Schuerman
Cedar Falls, Iowa
pbragg@cfu.net
On a sultry summer day in 1993, my grannie drew her last breath as she sat in her favorite recliner. I know some things about her. She loved life, laughed often, weathered tragedies and loved her children and grandchildren. I knew her as a grandmother, but not as a woman. I wish I had asked more questions when she was alive. I wish she had documented her values, words of wisdom and beliefs for me and for her great-grandchildren. I assumed she would always be there.
That is why I am so passionate about legacy writing. I have found that writing legacy letters is a powerful way to impart our values and to bestow blessings on those who are dearest to us. I am enthusiastic about sharing this beautiful ancient tradition with others and to show them how it relates to their contemporary lives.
Over the past 25 years, I have written hundreds of personal profiles and more recently personal histories. I also lead legacy writing and memoir workshops.
I would be honored to assist you, your group, or your business in writing your life story, memoirs, or legacy letters.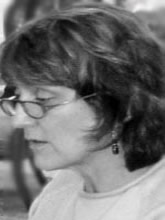 Gretchen B. Wright
Cedar Rapids, IA
gbwright@mchsi.com

Gretchen, writer and artist, is mother to two teenaged children, step-mother to two adult children, and "Oma" to four lively young grandsons.
Her legacy work with women expands the writing experience to include a visual component enriching their celebrations of foremothers and themselves. She creates multi-media altered art and collage.
Raised to value her family's genealogy and oral history, Gretchen was blessed with many rich stories from the past. As a parent herself through marriage and adoption, she now appreciates a broader definition of "family," and relishes the beauty of our interconnected legacies.
She holds an MFA in Writing from Vermont College of Fine Arts.