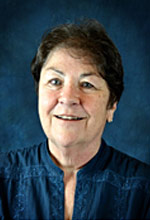 Ann Sullivan
Terra Haute, Indiana
asulliva@spsmw.org

Having worked in the areas of education, gerontology and counseling for many years, I was drawn to "Legacy" as a way of integrating my education, experience and skills in fresh ways for the future. The "Legacy" program provides the tools and insights to assist individuals and groups to reflect on what is most treasured in their lives, and the processes for sharing and passing forward the genuine values at the heart of who they are.
Having recently retired from St. Mary of the Woods College, I am presently working primarily with Communities of Religious women and men who are facing a difficult, uncertain future. In this context, Legacy is a strategy to assist individuals and their communities to clarify the ways their ministry continues to move forward even as their numbers decline. This awareness helps to give members a deep sense of the value of their lives and ministry, now often overshadowed by financial struggles and increasing age.
I welcome, through Legacy programs, the opportunity to work with groups throughout the country.