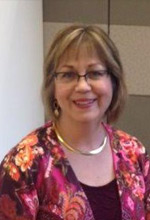 Janice Flinner
Wheaton, IL
jcflinner@gmail.com
You have a legacy to leave your family and loved ones. I've worked with adults as they've written their life stories and learned to see themselves as persons who have lived lives with meaning and value. As facilitator, I can tell you it was beautiful to see these individuals write about their lives and watch some discover for the first time that their lives have meaning.
This is what legacy writing is all about. We are all heroes exploring, discovering, and sharing our wisdom with those we love in the form of blessings, legacy letters, and ethical wills. Legacy work is soul work because it is the truth that comes from within us. It's a priceless gift to future generations. It is my honor and privilege to accompany you on this sacred journey, to give you that jump start to writing.
As a counselor, I have been devoted to helping older adults and their families navigate the transitions that aging brings. Legacy letters are appropriate for anyone who wants to pass on a blessing. I look forward to helping you write your legacy.
Remember, your story ends with you if you don't share it. Blessings!
Edna C. Groves
Naperville, IL (Chicago area)
edna@wordsthatendure.com
Link to Edna's web site
Link to read how the Naperville Sun described Edna's legacy work.
Link to read about Edna's love of words, a legacy from her father.
I love the act of writing. I believe in writing as an instrument of self-exploration, understanding and ultimately, healing. I come to Legacy-writing from many facets of myself: I'm a former psychotherapist with twenty-two years of privileged connection to people's stories. I worked with individuals, couples and groups, using the writing process as one means of self-discovery. I am grateful to be able to offer a safe yet stimulating climate in which people can learn, understand, forgive as necessary, and grow...and even laugh now and then.
Since 1975 I've also been an ongoing workshop leader and facilitator, a teacher, a speaker, a life-long seeker, a published writer, and an occasional Wise Woman. I'm becoming cognizant about the challenges of growing older in body as my spirit grows wiser. I'm a wife, mother, and grandmother. I live the same questions that I invite others to explore. I believe that the wisdom of seasoned people is a treasure, and that Legacy Writing connects us to that wisdom. I've known sadness, and have come to know joy.
In addition to my Master's degree in Counseling Psychology, I'm a Certified Sage-ing Leader (from the former Spiritual Eldering Institute). I'm a member of the Heartland Grandmothers' Council, and have taken PeerSpirit Circle training with Christina Baldwin. I'm honored to offer myself in the service of writing our legacies.