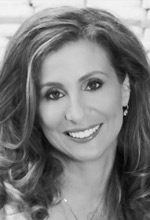 Marianne Bennett-Altschul
Boca Raton, FL
marianne561@yahoo.com
Marianne Bennett-Altschul, born in Canada, is a graduate of McGill University and Columbia University. She is a transformational life coach, psychotherapist, group facilitator and clinical social worker. Marianne has trained and worked in the Cancer and AIDS Units at Sloane-Kettering Cancer Center in NYC, Mount Sinai Medical Center in NYC, and the Trauma/Burn Unit at Sunnybrook Health Sciences Centre in Toronto providing psychological and spiritual support to individuals, families, and groups. She is currently in private practice in Boca Raton, Florida. Working within the healthcare field, and specifically in death and dying, Marianne became interested in the emerging field legacy writing. She understands the importance of leaving a legacy for future generations, and in particular the transmission of values, ethics, and important life lessons. Attending and facilitating legacy workshops for the past ten years, Marianne is excited to introduce your community to this transformational topic.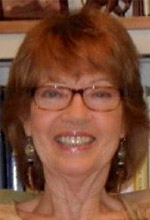 Patricia C. Darcy
Largo, FL (Tampa Bay Area)
Legacyofnaturalhealing@gmail.com
Professionally I have been a teacher of English and a small business owner. In both careers I used the power of the pen to advocate for positive change in the lives of others. I have also designed and facilitated classes in writing through the Osher Lifelong Learning Institute (OLLI) at Eckerd College and the Largo Community Center.
Personally, I am a healer, an advocate, and a journal keeper. My biggest challenge has been facing life threatening illness. I was diagnosed with cancer in 2012, and after it recurred in 2014, I refused more chemotherapy & radiation. I have chosen instead to heal by natural means, and am gratefully now thriving. In short, I am living my own legacy of healing!

Today I am a Certified Life-Legacies Facilitator. I would be honored to assist you in writing your own legacy of growth and healing. I can facilitate a legacy–writing workshop for you and your group, or can assist you individually. Together may we be known for our generosity of spirit in sharing and passing on our values, our commitment to growth & healing, our love, and our blessings.