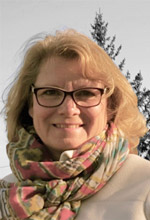 Kathi Gowsell
Calgary, AB, Canada
kgowsell@telus.net
Blog and Writing Life Matters Services
Whether as a trainer in the business world, a teacher at college or a facilitator of journal writing workshops, my career life has always focused on teaching adults new things.
I'm not sure if I chose legacy writing or it chose me. After losing both of my parents within one month of each other in 2011, I realize that we do, indeed, take something with us when we go – our detailed memories. Successes, failures, life lessons, meaningful relationships, values and blessings live on in our writing. It is through story, handed down from generation to generation, that we satisfy our sense of belonging and discern our identities. What better gift can we give our descendants?
As a Legacy Facilitator, certified journal-writing instructor and owner of Writing Life Matters, my goal is to connect family through writing. I see how legacy and journal writing complement each other perfectly as a way to record our values and wisdom, enriched by personal thought and reflection.
I've conducted journal-writing workshops for women since 2003 and have recently started to specialize in legacy writing. I'd love to help you write your legacy letters or start a legacy journal project.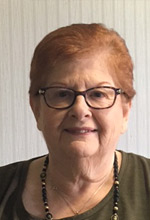 Norma Karlinsky
Calgary, AB, Canada
nkarl@shaw.ca
My path to Legacy work came from my passionate focus on "conscious aging".  To that end I have become a Sage-ing leader. I have also facilitated a woman's group dealing with life transitions that included writing exercises and a focus on the positive and negatives of such natural life events such as: graduations, weddings, motherhood and loss.
Legacy work seemed to be a natural next step in my development as a workshop facilitator. Assisting people to look at their ancestry, to honor the important individuals who influenced their life path and learning to bless them were beautiful additions to my repertory of skills.
I would like to assist you in becoming conscious of your gifts and help you to appreciate and understand what you have learned and experienced in your lifetime so you can pass this knowledge to those who mean the most to you.  I would be honored to facilitate a Legacy workshop for you or your group.